Aquinas & Good in the Midst of Evil
By Gerald Murphy | September 11, 2020

"That to which an agent definitely tends must be suited to it: for it would not tend to the thing except for some suitability to itself. But what is suitable to a thing is good for it. Therefore every agent acts to some good."
—St. Thomas Aquinas

Summa Contra Gentiles, III.3
←
Return to Musings
"That to which an agent definitely tends must be suited to it: for it would not tend to the thing except for some suitability to itself. But what is suitable to a thing is good for it. Therefore every agent acts to some good."
—St. Thomas Aquinas

Summa Contra Gentiles, III.3
Why is it that someone murders, riots, or commits adultery? It's easy to think it's because they want to do evil, and it's easy to caricature their intention as wicked. However, when somebody does a wicked act, we often ask "Why?"; and it is intensely frustrating when we cannot ascertain a motive. Behind this simple question of "why?" is our desire to know "what good is he aiming at?"
As St. Thomas Aquinas teaches, "every agent acts for some good." Nobody sets out to do evil for the sake of evil. People may (and certainly do) commit heinous acts of evil, but they always do it for some good, whether that good is real or just perceived. The rioter, for example, acts for the sake of Justice. He perceives that through rioting he can achieve Justice. And since Justice is a good, he intends a good end—he acts for some good. However, the rioter in intending justice acts unjustly. By damaging property that does not belong to him, he commits an act of injustice, since Justice is to give to everyone what they are due.
I have found that in dialoguing with others it is helpful to recognize the good that the other is aiming at, to extol that good, and to assure the other that I too seek that good. For example, one may say to the rioter, "I see you desire Justice, Justice is a good thing, I too seek Justice." Then we may have a discussion about what Justice is and how it can be achieved in certain circumstances. Caricaturing another's intentions, making them up, or attributing evil intentions to another makes dialogue almost impossible. This is because not only is there no opening in the other for your own viewpoint, but you also close yourself off to the real intentions and goodness of the other.
Our Lord was always open to the goodness of the other when he walked among us. He recognized the good in the other before anything else. In imitation of Him, let us also recognize the goodness in the intentions of the people we meet, and in doing so may we understand and be understood. "I do not understand my own actions. For I do not do what I want, but I do the very thing I hate" (Romans 7:15)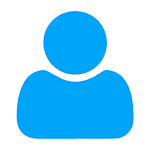 Gerald Murphy works at the St. Phillip Neri Newman Center at the University of Tulsa, and serves as an affiliate tutor for the Alcuin Institute.